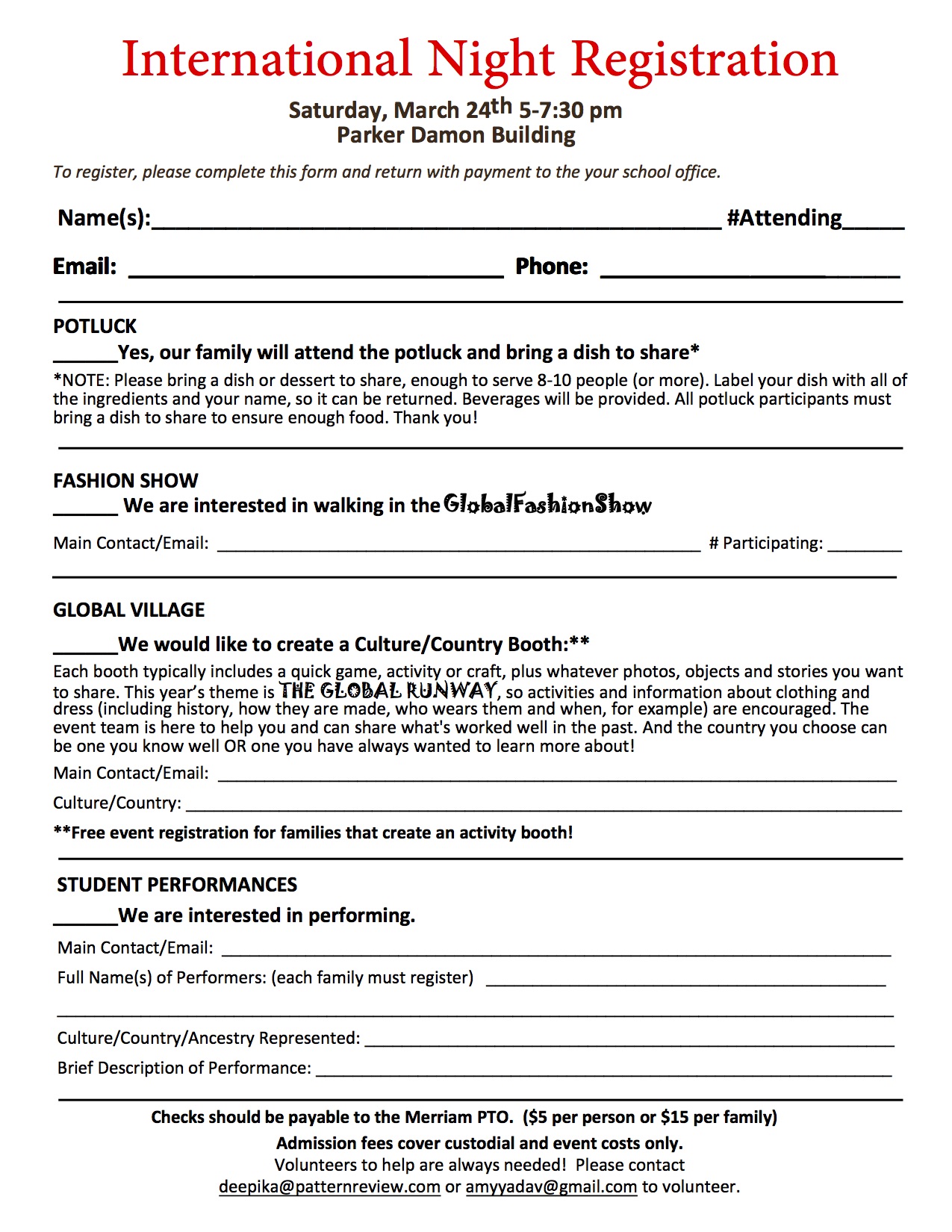 Global Village: Explore crafts, games and activities from around the world, and collect stamps for your passport.
International Potluck: Share and sample dishes from around the world.
Global Runway: Show off your favorite international dress by joining a fun fashion parade.
Student Performances: Enjoy dance and musical performances by McCarthy-Towne and Merriam students.
$5 per person or $15 per family, registration form downloadable left (and coming home soon in backpack mail).
Contact Amy Yadav or Deepika Prakash with any questions.