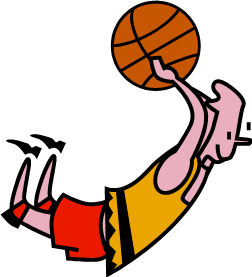 Getting excited for the annual basketball game on December 8th!!

 
Our annual, much-anticipated Merriam Staff versus PTO basketball game is coming soon on Thursday, December 8th with doors opening at 5:30 PM.  This event is a fun night of silly basketball, loud cheering and yummy food.
Here are some ways you can support this fantastic event:
– ATTEND: Pre-order your ticket or buy it at the door – you don't want to miss out on the fun!
– VOLUNTEER: We are still in need of a few volunteers to help with ticket sales, sell concessions & pizza and help set-up. Do you have an hour to spare between 5:15 and 7:30?  Email Carrie Mathews today at carrie275@aol.com
– PLAY: You don't have to have basketball skills, just be ready to have some fun on the court!  Contact Claudia Hardy at klaudjak@gmail.com to join the PTO team.
5th and 6th Graders?  We'd love you to play too!  Follow this link for details!
---