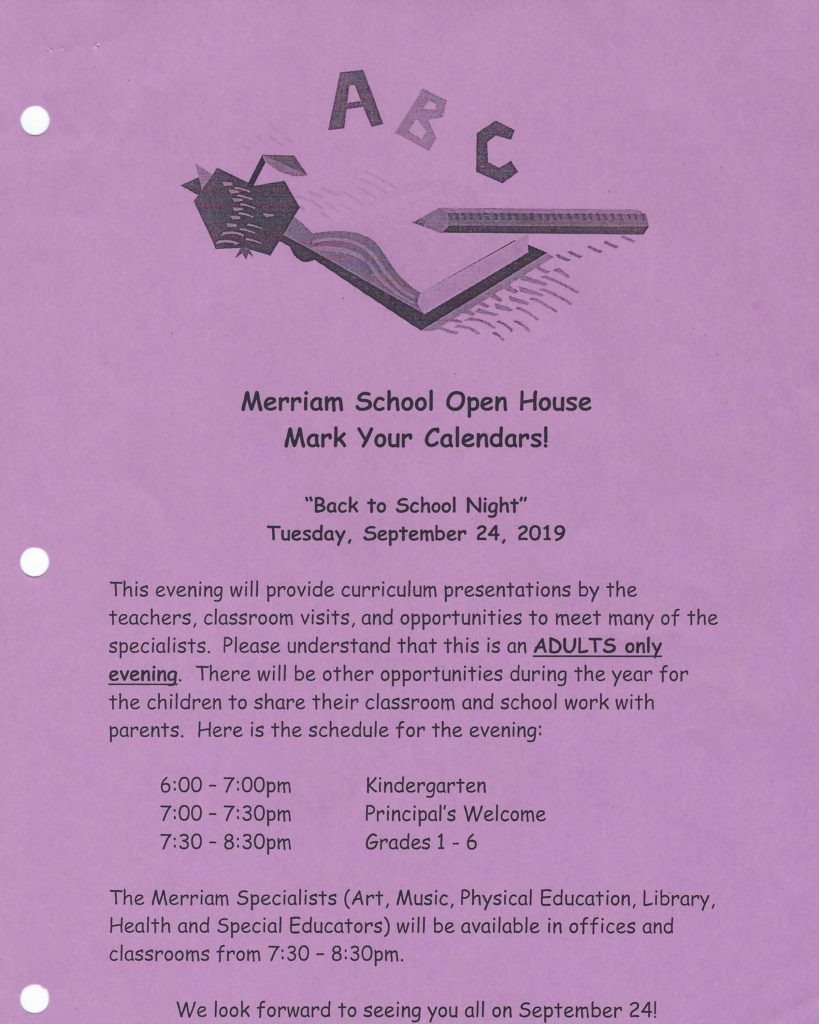 Merriam School Open House! Mark Your Calendars! "Back to School Night" – Tuesday, September 24th, 2019. This evening will provide curriculum presentations by the teachers, classroom visits, and opportunities to meet many of the specialists. Please understand that this is an ADULTS only evening. There will be other opportunities during the year for the children to share their classroom and school work with parents. Here is the schedule for the evening:
6:00 – 7:00pm Kindergarten
7:00 – 7:30pm Principal's Welcome
7:30 – 8:30pm Grades 1-6
The Merriam Specialists (Art, Music, Physical Education, Library, Health, and Special Educators) will be available in offices and classrooms from 7:30-8:30pm. We look forward to seeing you all on September 24th!