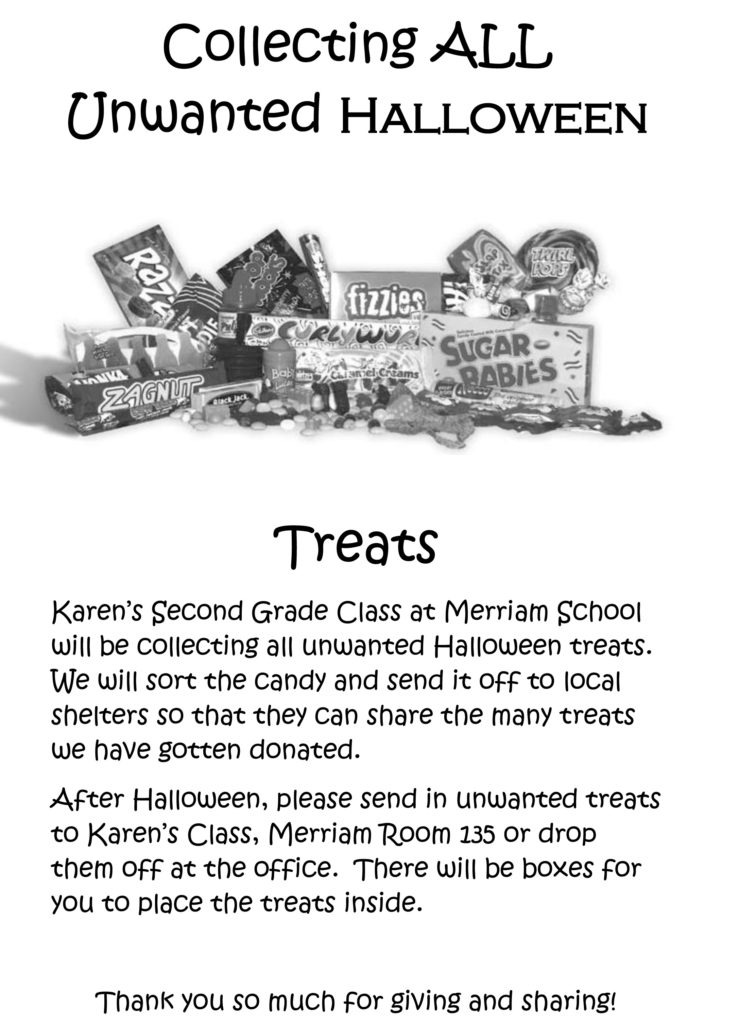 Karen's Second Grade Class at Merriam School will
be collecting all unwanted Halloween treats. We will
sort the candy and send it off to local shelters so that
they can share the many treats we have gotten
donated.
After Halloween, please send in unwanted treats to
Karen's Class, Merriam Room 135 or drop them off at
the office. There will be boxes for you to place the
treats inside.
Thank you so much for giving and sharing!