Thanks to those who already donated our assigned food item of jam! Let's continue to spread the sweetness for the rest of the month. The Orange box will remain in front of the building for convenient drop off through November 30.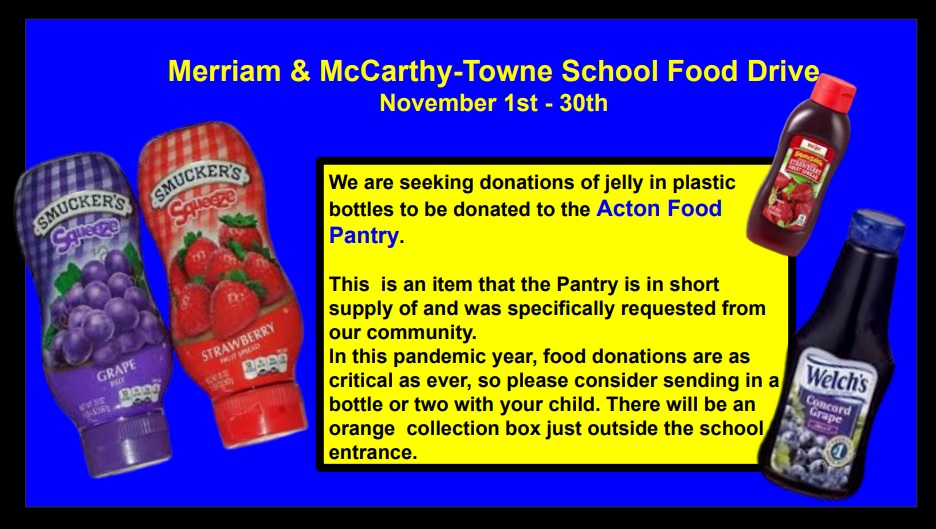 We are seeking donations of jelly in plastic bottles to be donated to the Acton Food Pantry.
This is an item that the Pantry is in short supply of and was specifically requested from the our community.
In this pandemic year, food donations are as critical as ever, so please consider sending in a bottle or two with your child. There will be an orange collection box just outside the school entrance.