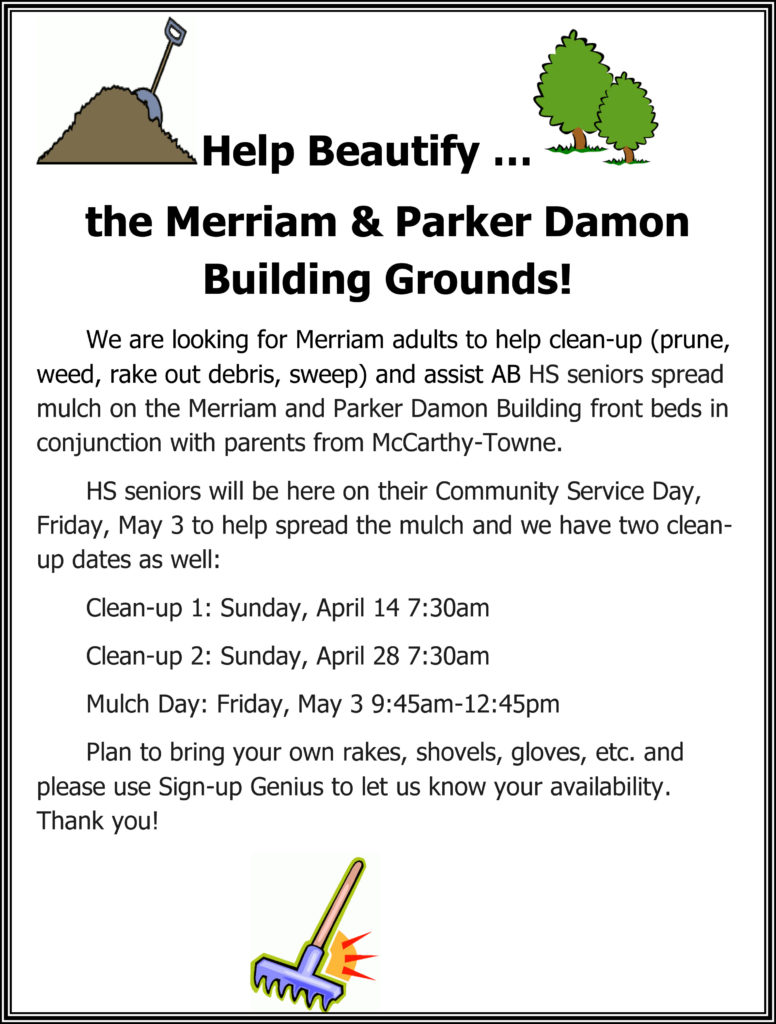 We are looking for Merriam adults to help clean-up (prune, weed, rake out debris, sweep) and assist ABHS seniors spread mulch on the Merriam and Parker Damon Building front beds in conjunction with parents from McCarthy-Towne. HS seniors will be here on their Community Service Day, Friday, May 3 to help spread the mulch and we have two clean-up dates as well:
Clean-up 1: Sunday, April 14th 7:30am
Clean-up 2: Sunday, April 28th 7:30am
Mulch Day: Friday, May 3rd 9:45am-12:45pm
Plan to bring your own rakes, shovels, gloves, etc. and please use Sign-up Genius to let us know your availability. Thank you!
Contact Kathleen (kzawicki@abschools.org) with questions!