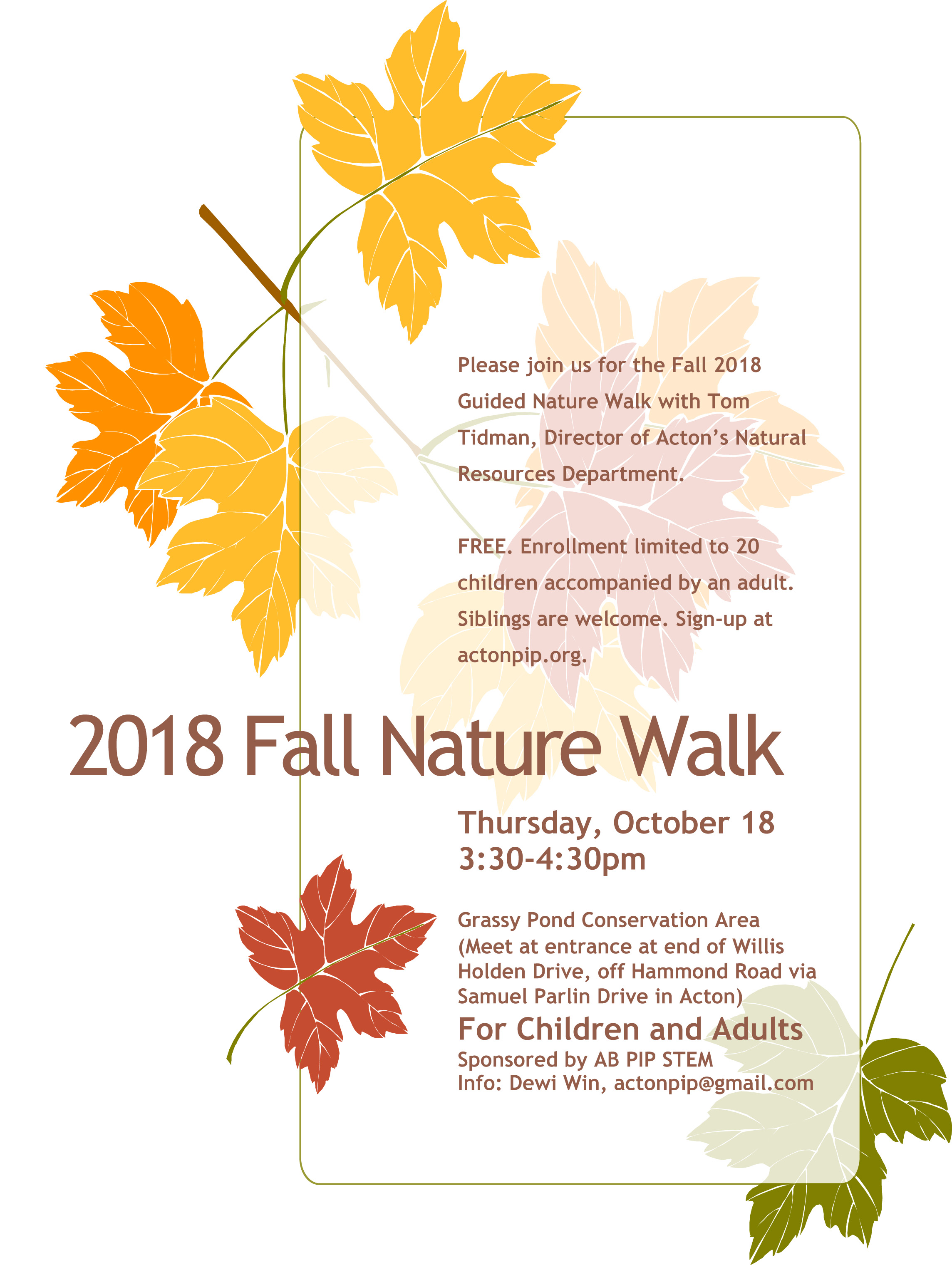 Please join us for the Fall 2018 Guided Nature Walk with Tom Tidman, Director of Acton's Natural Resources Department.
FREE. Enrollment limited to 20 children accompanied by an adult. Siblings are welcome. Sign up at actonpip.org
Thursday, October 18 from 3:30-4:30pm.
Grassy Pond Conservation Area (Meet at entrance at end of Willis Holden Drive, off Hammond Road via Samuel Parlin Drive in Acton)
For Children and Adults.
Sponsored by AB PIP STEM Info: Dewi Win, actonpip@gmail.com