Thoughts on the Digital Literacy Presentations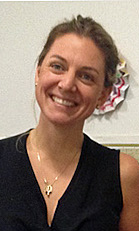 Over the past couple of weeks, parents, teachers and administrators have come together to have a conversation about digital literacy and the ubiquitous resources, images and tools that our children are inundated with on a daily basis. Peggy Harvey, district technology specialist with Megan Bowers, Parker-Damon Building technology Integration specialists, shared a presentation and emphasized the importance of educating ourselves so that we can guide our children responsibly through the digital world.
Often, we as parents feel that our children know more than we know, and some shared that because of that, it's hard to know where to begin. Megan and Peggy reminded us all that though children feel they can navigate the internet on their own, that doesn't mean they can do it well. They need to be taught the skills to be discerning digital consumers and learn how to manage distractions. They need to be given guidelines and boundaries around how to use the device, who they should be communicating with and in what manner. Do we know what apps our children are using? Do we know who is in their contact list? Have we installed the proper filters. Among children, YouTube is the #1 search engine.
Perhaps most interesting to me were the concerns from parents around how other families would respond if in fact we ask children to put their phones aside for a playdate or a sleep over. Is it okay to ask the children to leave the phones in a basket at the door when they come over? We all agreed that nothing good comes from children at a sleepover, in the middle of the night, each with a personal device. Though no one can offer all the answers to these difficult questions, I deeply encourage you to start talking to one another. It is okay to ask one another their family policy on devices. It is your child, after all.
I was heartened to receive many emails after these presentations thanking us for having such an information session. In some, parents shared how they have already started talking differently about technology with their children. A few parents even suggested that these sessions should be required.
If you were not able to attend, please find the presentation through this QR link. We will be adding an evening session in the coming months. We encourage you to come, and more importantly we encourage you to engage in conversations around technology with your children.