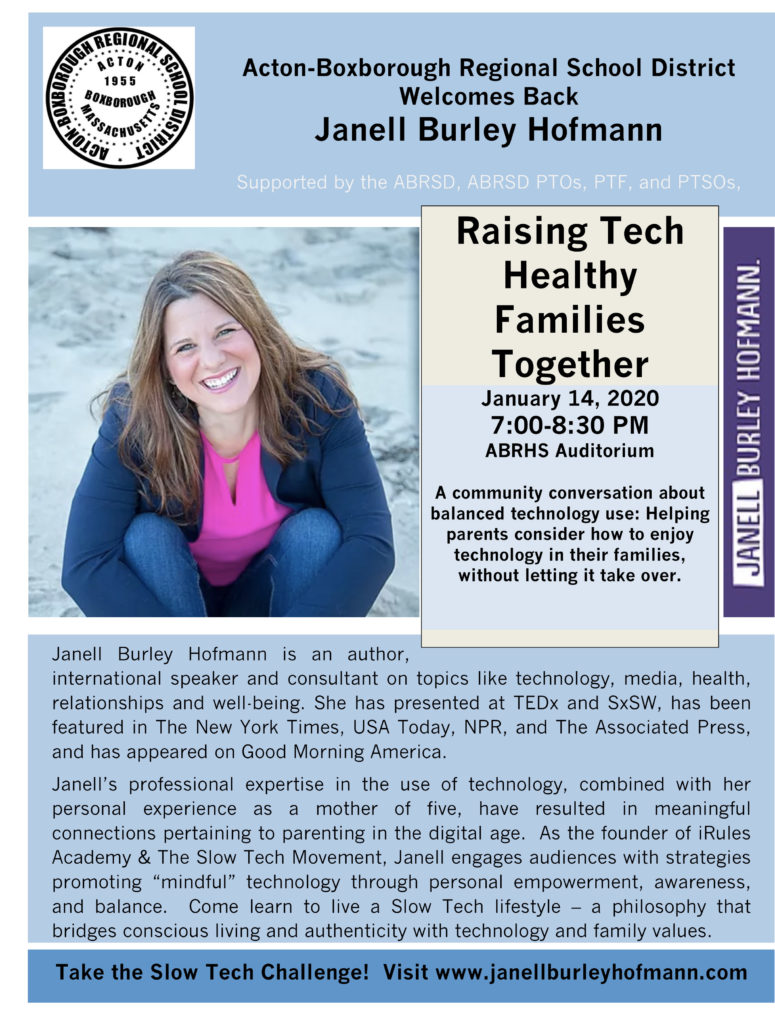 ABRSD welcomes back Janell Burley Hofmann – Supported by the ABRSD, ABRSD PTOs, PTF, and PTSOs: Raising Tech Friendly Families Together – January 14, 2020 7:00-8:30pm – ABRHS Auditorim. A community conversation about balanced technology use: Helping parents consider how to enjoy technology in their families, without letting it take over.
Janell Burley Hofman is an author, international speaker and consultant on topics like technology, media, health, relationships and well-being. She has presented at TEDx and SxSW, has been featured in The New York Times, USA Today, NPR, and The Associated Press, and has appreared on Good Morning America
Janell's professional expertise in the use of technology, combined with her personal experience as a mother of five, have resulted in meaningful connections pertaining to parenting in the digital age. As the founder of iRules Academy & The Slow Tech Movement, Janell engages audiences with strategies promoting "mindful" technology through personal empowerment, awareness, and balance. Come learn to live a Slow Tech Lifestyle – a philosophy bridges conscious living and authenticity with technology and family values.