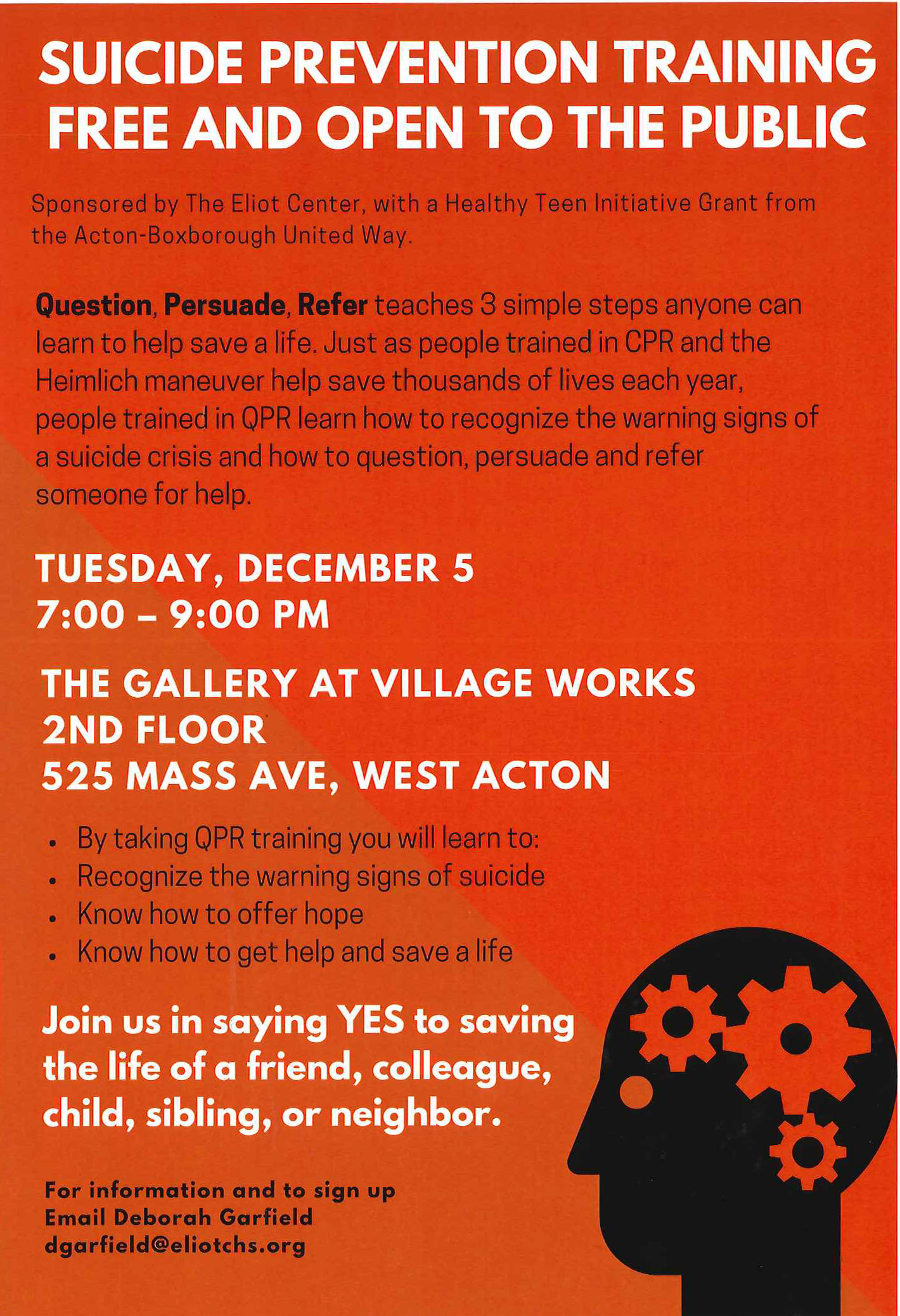 Tuesday, December 5th from 7:00pm-9:00pm in The Gallery at VillageWorks.
Question, Persuade, Refer teaches 3 simple steps anyone can learn to help save a life. Just as people trained in CPR and the Heimlich maneuver help save thousands of lives each year, people trained in QPR learn how to recognize the warning signs of a suicide crisis and how to question, persuade, and refer someone for help.
For information and to sign up, view the flyer, and/or email Deborah Garfield.