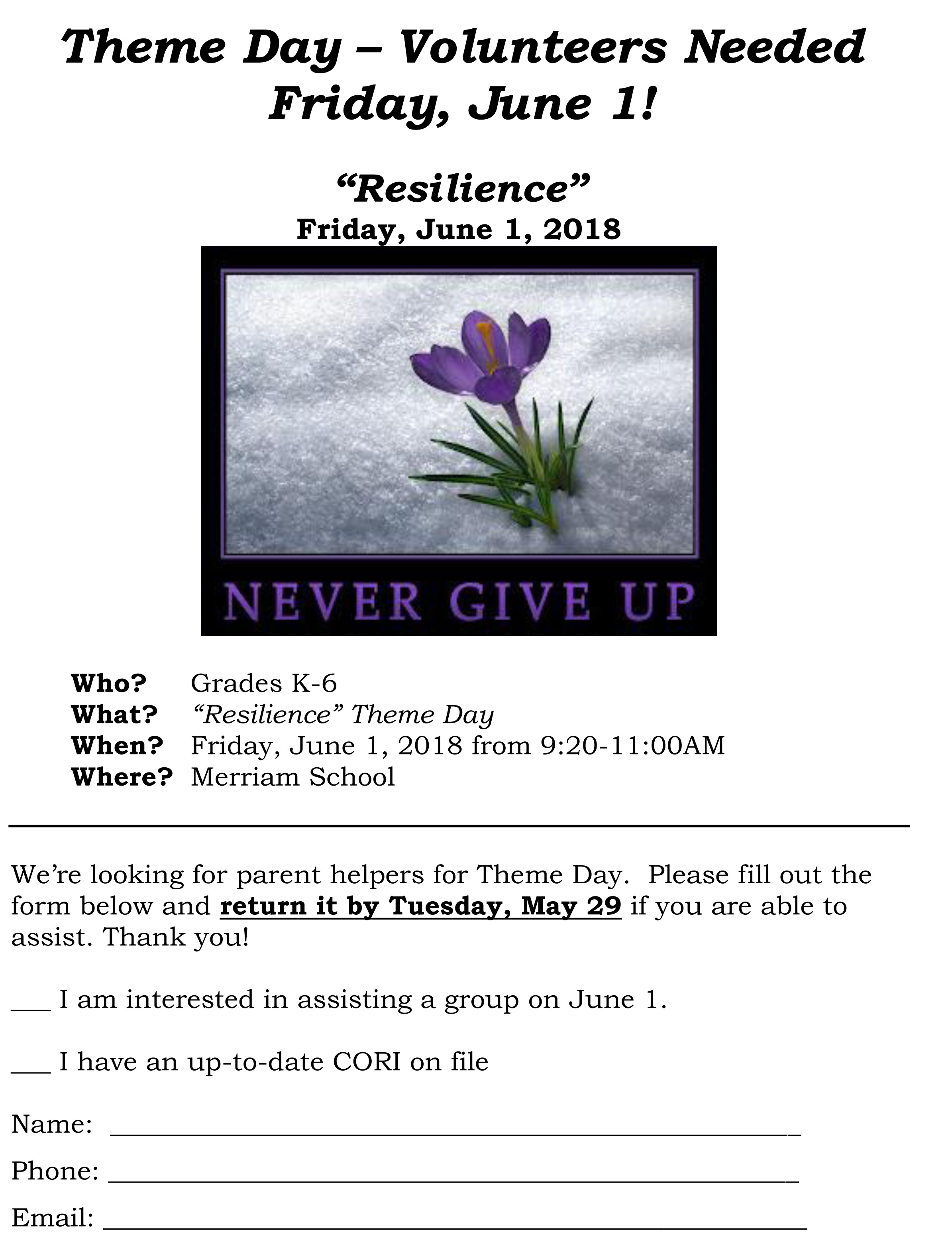 Theme Day – Volunteers Needed.
Who? – grades K-6
What? – "Resilience Theme Day"
When? – Friday June 1, 2018 from 9:20-11:00am
Where? – Merriam School.
We're looking for parent helpers for Theme Day. Please fill out this form and return it by Tuesday, May 29th if you are able to assist! Thank you!